Introducing Validate Audio Attribution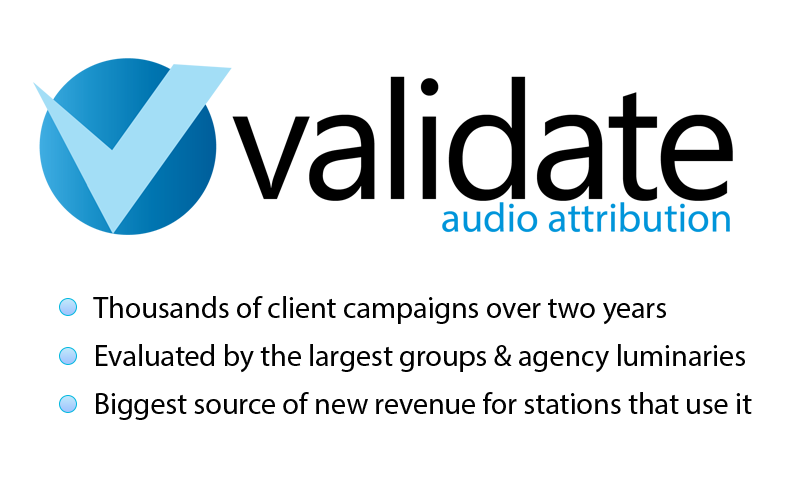 Sign up for the presentation and learn how you can:

Enter your contact info below and we'll send you presentation options:
*Advertisers that had Validate conversion tracking on their campaigns versus those that didn't. Jan-Jul 2023.
"Validate cracks the attribution code, giving our clients the metrics they deserve and a whole new level of confidence in their radio spend!"
"Validate has the dashboard to connect the dots and prove that Radio advertising campaigns deliver business results for advertisers."
"Validate gives our account managers confidence that they can sell radio on the same playing field as digital. Validate is priceless, and its value grows every day as we adopt it across all our markets!"
"We built Validate to measure radio the way it works."
"Momentum serves as the independent third party that safeguards your group data, avoids conflicts of interest, and facilitates an industry-wide audio attribution platform solution for Canada."